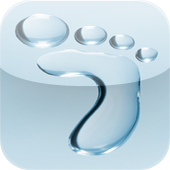 Create photo albums of your travels, favourite places, activities or other memorable events.
In Brief
Create a record of your journey with an unlimited number of entries.
Add captions and descriptions for all the photos taken through the app, or include your own photo entries.
All photos are saved to the iPhone photo album
Photo is automatically plotted on a map and stamped with the current date and time.
Super easy to use.
Upload your journeys to the journey website and share your journey with your friends. (Requires an account)
Screen Shots
Click to enlarge the image.