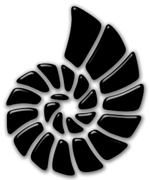 Services
iPhone and iPad Development
Got a brilliant idea for an iPhone app? We can help turn your idea into a reality. We can build iPhone and iPad applications and can help you crystallise your user interface design for the best user experience possible. Great Rates, Australian made.
Custom Web Development
From small personal websites to large scale eCommerce websites, we have solution for you. Please contact us for an obligation free discussion of your requirements.
Data Translation
Moving from one database to another? From Excel to a database? From Lotus Notes to a database? We can do it. We have years of experience in data translation and verification. We understand your data is your business!
Client List
Our major client list, past and present.
AMP Capital Investors
AMP Capital Investors New Zealand
Hays Specialist Recruitment
Lend Lease Corporate Services
MLC Superannuation
Perpetual Trustees
Domain.com.au
GrainCorp
WNC Networks
IAG
IBM Global Services
ASX Perpetual Registrars
Edward H. O'Brien
About Us
We write great software.
Since 1989, SEA has delivered successful IT solutions to a diverse range of corporate, government and small business clients. While our range of clientele has been broad, our approach remains the same:
Deliver optimum, cost effective technology solutions to the highest level of customer satisfaction.
We remain passionate in our endeavour to write high performance, low maintenance software that just works. The success of our methodology is proven by consistent repeat business.
We offer fixed price or hourly rate pricing and we are proud to guarantee all our work.
Our active skill set focuses on the following:
Technologies: .Net, Web Services, iPhone OS, Android, IIS, XML, XSLT, Ajax
Languages : C#, Java, C, Objective-C
Databases : Specialising in Microsoft Sql Server and MySql
Contact us now for a free, no obligation consultation.
The Nautilus
The Nautilus extends it's shell by building a new compartment to accommodate it's growth. Once the new compartment is built and secured, the previous compartment is sealed off, providing buoyancy equilibrium for the animal.
For the Nautilus, it is vital that construction is exact and reliable to maintain it's survival and it's potential for future growth.
We chose the Nautilus as the company symbol because we believe software development should occur in the same way the Nautilus builds it's shell. In ever increasing increments, each stage an extension of the former, ultimately dependent on a reliable and solid foundation.